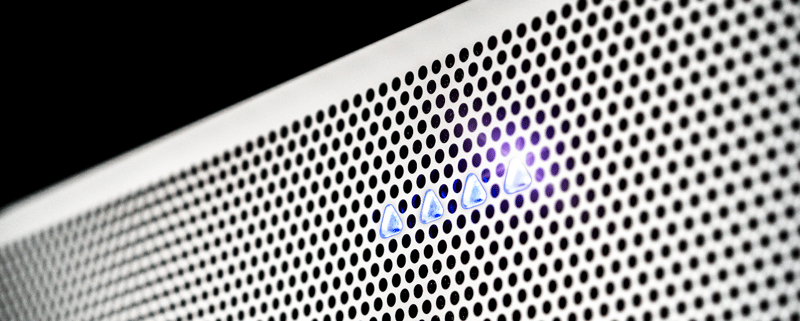 Looking for a conference room microphone solution that simplifies system design and installation—while providing precise, all-over audio coverage? Meet the Beamforming Microphone Array Ceiling Tile—or BMA CT. Here are five key facts about ClearOne's newest beamforming mic array—and why it might be just the right microphone for your rooms.
5 Things to Know About the BMA CT
The BMA CT is a cost-effective solution for any conference space. At first glance, a beamforming microphone solution looks more expensive than a standard ceiling mic array. And, at first glance, it is. But a beamforming mic array like the BMA CT will likely replace multiple tabletop or ceiling mics, so it's a cost-effective choice.
Built-in capabilities will simplify your design and installation. Some beamforming mic arrays require as many as eight DSP channels to provide AEC and signal processing, not to mention power amps and any additional mics you want to connect. The BMA CT includes built-in noise and acoustic echo cancellation, as well as a built-in amplifier and built-in signal processing, which simplifies your design and installation and requires far fewer DSP mixer resources.
Sound pickup stays focused even when people don't. Whether a presenter is pacing around the room, or talking with their back to the audience while they write on a whiteboard, the BMA CT is up to the challenge. Not a problem for the BMA CT. The adaptive steering feature—think of it as smart switching—means the microphone picks your voice anywhere in the room.
It blends easily into most room designs. The patented ceiling tile design blends in perfectly with today's drop ceilings. That means there are no unwieldy cables cluttering up your conference table, and no wireless mics to keep track of.
The BMA CT is the only mic solution you need. The BMA CT provides precise coverage for any conferencing space. If you do need extra coverage, the BMA CT also easily pairs with other beamforming and traditional microphones.
Those are the important facts about the BMA CT, but when it comes to microphones, hearing is believing. Check out this demonstration video to see how the Beamforming Mic Array Ceiling Tile performs in an untreated room.