Microsoft Teams is a PC-based media collaboration platform that can be used in a wide variety of meeting spaces from huddle rooms to large conference rooms. Many companies create Microsoft Team Rooms (MTR) systems using preconfigured devices, such as the Lenovo ThinkSmart Hub or the HP Elite Slice. These devices are designed for a full range of room sizes, ready to connect with audio and video peripherals and accessories.
Whatever the room configuration, now ClearOne products can be easily added to the system by simply connecting a USB cable between the Microsoft Teams device and ClearOne conferencing system components. Together, these Teams rooms provide a much less-invasive installation process for businesses to enjoy intuitive user operation, with one-touch collaboration, and stress-free conferencing.
As the diagram below shows, the ClearOne CONVERGE® Pro 2 48VT audio mixer and BMA 360 easily integrate into the MTR system to add expanded audio-conferencing functions to the meeting space. The Teams application is running on a preconfigured device such as the Lenovo ThinkSmart Hub.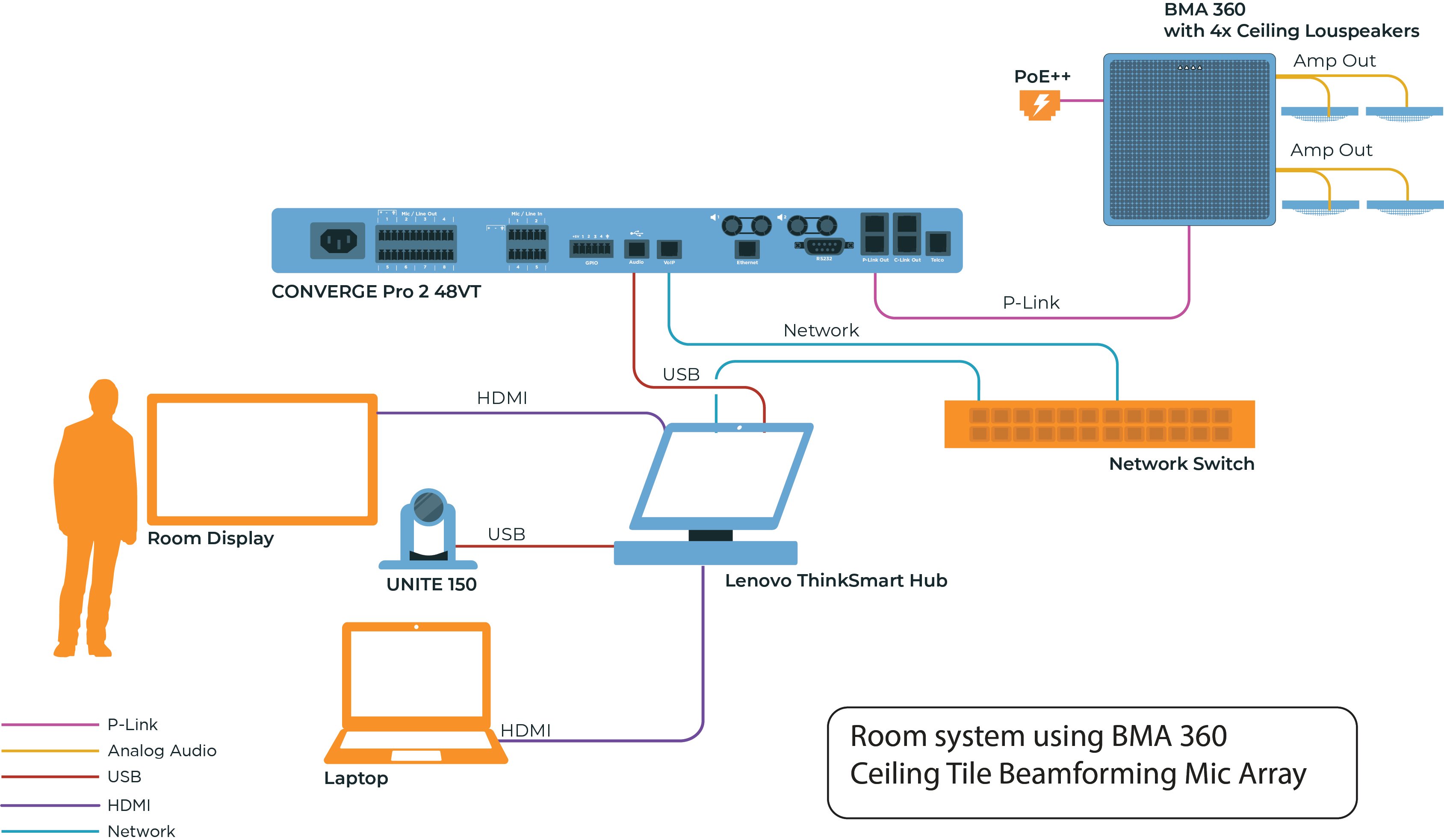 Adding a ClearOne professional camera to the setup, such as the ClearOne UNITE® 150 USB PTZ camera shown, provides a variety of additional features and capabilities with the Teams system for video conferencing.
Additionally, the CONVERGE Pro 2 48VT allows a user to bridge audio from a VoIP or Telco line into the Teams call, using the ClearOne Dialer App.
All the ClearOne hardware components in this system are easily connected to the MS Teams device by USB, which keeps cabling simple.
The next diagram shows the use of a ClearOne Ceiling Microphone Array Analog X instead of the Beamforming Mic Array Ceiling Tile. This setup works well for smaller spaces that don't need quite as much coverage or the same amount of flexibility in audio pickup. This same small-space system setup can also be done with wired table mics and the entire range of wireless mics. As before, the system centers on the MS Teams device, shown here as an HP Elite Slice.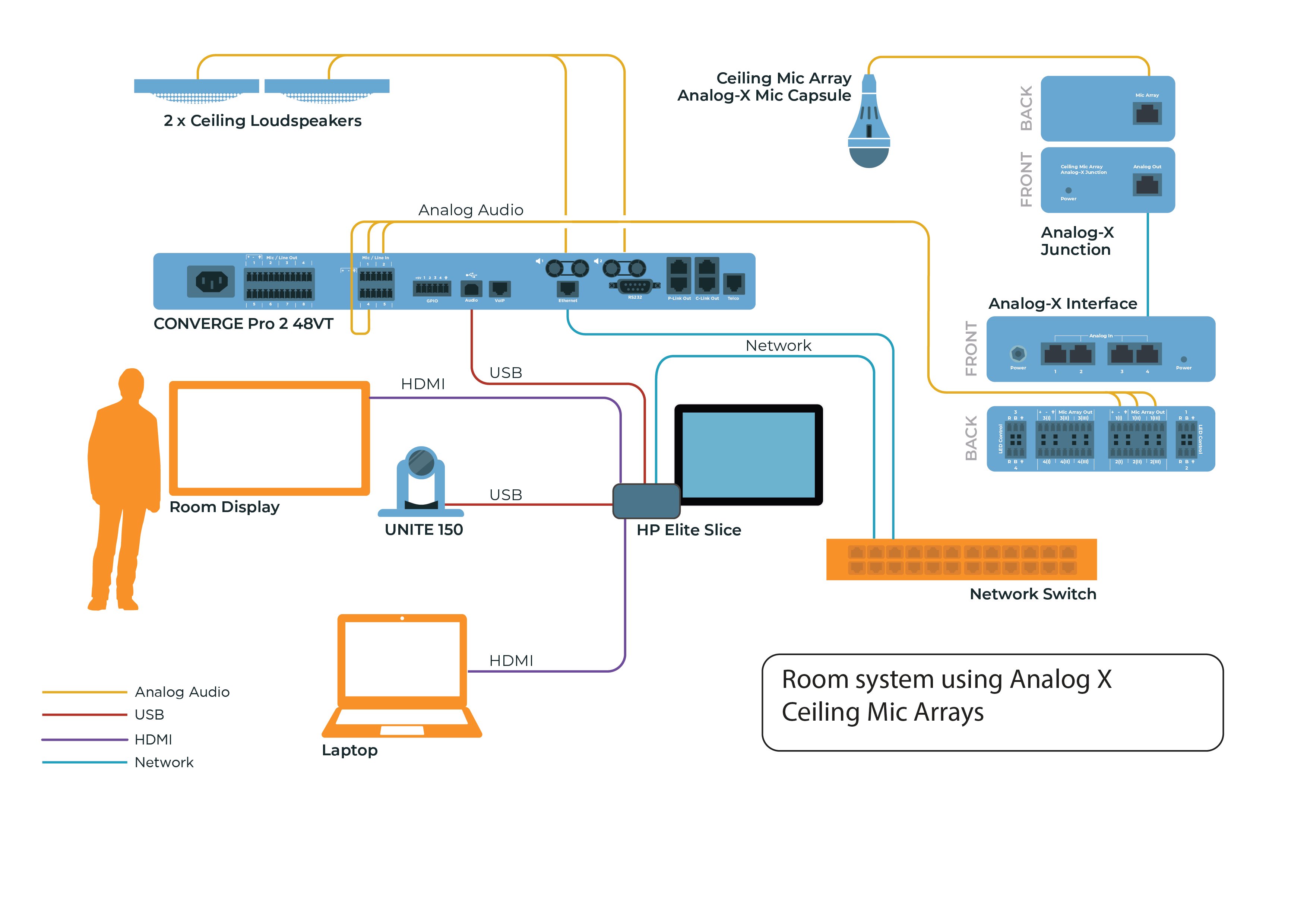 For more information on this type of setup, ClearOne has Interoperability Guides available here.