Achieving Voice Lift in Large Meeting Rooms and Lecture Halls with Beamforming Ceiling Microphone Arrays
PART II of II
If you have not read Part 1, click here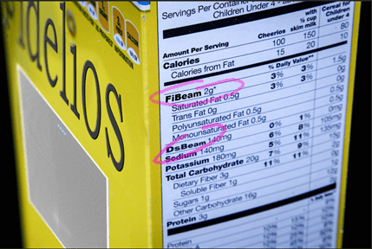 The ClearOne solution
The BMA 360 plus CONVERGE® Pro2 DSP mixers provide key advantages to a successful install, especially when supported by a strong and consistent process:
Setting up expectations.
First and foremost, the right expectations must be set up for the end customer. Voice-lift is not a public-address system, but ensures that everyone in the local space is heard equally and consistently.
Calcluations
It is essential to do your homework by working through PAG-NAG calculators, deciding upon the number of acoustic zones required for the given space and the placement of ceiling microphone arrays and loudspeakers. The BMA 360, with its breakthrough technologies FiBeam and DsBeam, enables a 12dB increase in gain before feedback in the microphone array itself compared to an omni mic – and when combined, with CONVERGE Pro2's DARE™ feedback elimination algorithm, the total system gain reaches up to 20dB more gain before feedback compared to an omni mic. This was simply not possible in the past with any other ceiling-mic array system.
Mix-Minus
Mix-Minus is an effective method in achieving voice lift and prevents feedback by carrying an audio feed to a particular loudspeaker zone except for ("minus") its own microphone beams. Using the BMA 360 plus CONVERGE Pro2 architecture provides a clear path to achieving pristine conferencing audio, voice lift through mix-minus, and voice-activated camera tracking. Audio to far-end and voice lift is treated as separate channels from the beginning of the audio chain to ensure that both work independently, regardless of filters and equalization settings applied to either voice lift or conferencing route.
Further benefits
The BMA 360 doesn't consume any mic/line inputs on the DSP due to its internal DSP processing and multi-channel amplifier. It significantly reduces the system's overall cost in terms of DSP units, amplifiers, system wiring, programming, and installation time.
A new approach to precision beamforming provides a new beam topology with ClearOne's unique intelligent switching, which provides beam reports to recall camera presets.
Assigning the presenter override function to the presenter area microphone provides the priority for the presenter. This is a critical factor driving the adoption of BMA 360 in the marketplace today.
What did I learn?
Having a great product with breakthrough technology is simply fantastic; but what truly makes it great is when you can work side-by-side with your channel partners and understand the critical tasks involved to make it a satisfying experience for everyone in the chain. My education comes from the system designers, sales managers, and implementation engineers. I've learned more about the comfort they find in speaking to a single manufacturer to provide solutions and support the end-to-end audio chain from microphones, to DSPs, amplifiers, and loudspeakers.
On top of the security of a single manufacturer, another huge relief to commissioning engineers and programmers is the ability to manage the entire ecosystem through a single software platform, to equalize the microphones, DSP functions, and amplifiers from a single interface.
With the launch of CONVERGENCE™ AV Cloud, things are much easier for system integrators to monitor, control, and audit their customer deployments anywhere at anytime.
Overall system cost has been significantly reduced with the ability to support up to three beamforming mic arrays on a single CONVERGE Pro 2 DSP, built-in four-channel amplifiers in the BMA 360, less rack space consumption, and having an experienced solution provider working your side to reduce the overall implementation time.
TELL US ABOUT YOUR EXPERIENCES – WHAT NEW CHALLENGES HAVE YOU FACED WITH CONFERENCING INSTALLATIONS?
If you have additional questions about a single system to support conferencing, voice-activated camera tracking, and voice lift, write to us at global@clearone.com.