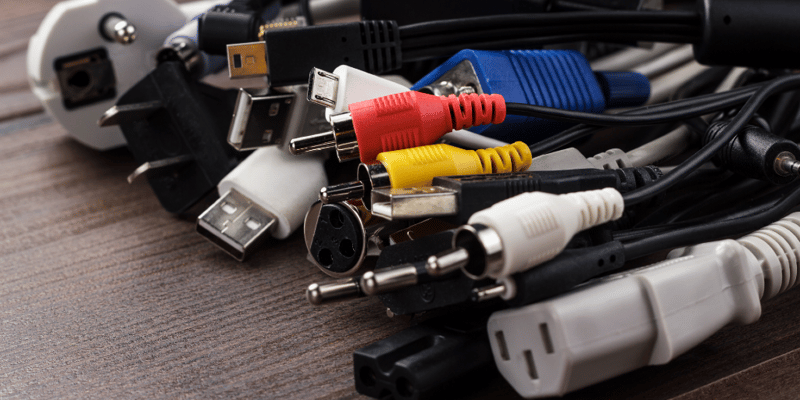 There's no shortage of exciting audiovisual products that, when combined can transform into amazing audio and video conferencing systems designed to delight even the most demanding users. But moving your project beyond the possible into reality is a challenge—especially when you're dealing with tight timelines and budgets. And there's always the possibility that a few months down the road the customer will want to add devices that can't be supported by the current configuration.
Why is system architecture such a headache? In many ways it comes down to the DSP mixer. You're limited to the number and type of connectors on the unit. Today's sophisticated AV designs—including those for multi-use spaces with a variety of peripherals or connection types—might require more connections than your DSP and your budget are prepared to handle.

But what if the DSP mixer was no longer the limiting factor? And what if you could better manage peripheral connections without requiring so many cables coming back to the DSP?

Solving these issues led us to develop the ClearOne Architecture, which has been helping integrators and consultants significantly reduce system design complexity, simplify installation, consume less rack space, and reduce costs. We discussed the main features of the ClearOne Architecture in a previous post. In this blog, we'll take a closer look at the proprietary P-Link (Peripheral Link), a critical part of our architecture. It reduces complexity, makes it easy to add peripherals, and simplifies cable management across your entire integrated system.
Keep AV Systems Simple with the ClearOne Architecture
First, a quick recap on how the ClearOne Architecture improves system design. It starts by moving processing intelligence to smart peripherals in the system rather than relying solely on the DSP mixer. When each component contains all the processing power it needs to do its job, it reduces the requirements on the DSP mixer.

The ClearOne Architecture allows you to easily connect beamforming microphones, wireless mics, USB, and GPIO expanders to our DSP mixer using a single connection called P-Link. We can't overstate the value of designing a system like this. Take ClearOne's BMA CT ceiling tile beamforming mic array for example. It has built-in echo cancellation, noise cancellation, and beam selection. While other beamforming microphones need eight or more channels to send audio to the DSP, the BMA CT only needs two—one for the mic and one for the reference signal for the echo cancellation.

The result for an AV integrator is a scalable system that's easy to install. The result for the customer is a less expensive system that requires fewer DSPs to connect the same number of peripherals.
Easily Connect Peripherals with P-Link
P-Link is ClearOne's proprietary, dedicated connection for peripheral devices, including the BMA CT, CONVERGE® Wall Mount Bluetooth Expander, and DIALOG 20 two-channel wireless microphone receiver. This multi-functional bus passes 16x16 channels of audio, plus control and power and all you need is a standard CAT 6 cable to connect to the P-Link port. You can daisy chain up to 12 peripheral devices—three each of certain types (see chart). A PoE inserted after every third daisy-chained peripheral provides the additional power you need for the linked devices. Certain peripherals such as the CONVERGE® Wall-Mount Bluetooth Expander and the Touch Panel Controller must be the last device in the chain.

Using a single connection for a chain of 12 devices makes it much easier to design and connect an integrated AV conferencing system and makes it easier to scale that system while staying on budget. Under traditional AV architecture adding more devices to your system, even something as simple as another wireless microphone, could require you to buy an additional DSP or upgrade to a bigger DSP. Then comes the additional programming and wiring, which all translates to additional costs for the user. With ClearOne's P-Link, however, there are plenty of connections left—even on a small DSP such as the CONVERGE® Pro 2 48VT—to accommodate your growing AV system.

We even created a long-distance P-Link mode for installs where you may need extra distance between devices (up to 650 feet). Learn more.
REGULAR P-LINK VS LONG DISTANCE P-LINK COMPARISON CHART

Let's Talk
P-Link is a cost-efficient, faster, and simpler way to build unified systems and a critical part of the ClearOne architecture. Want to know more? Contact your regional sales manager with questions about P-Link or any of our P-Link compatible devices.