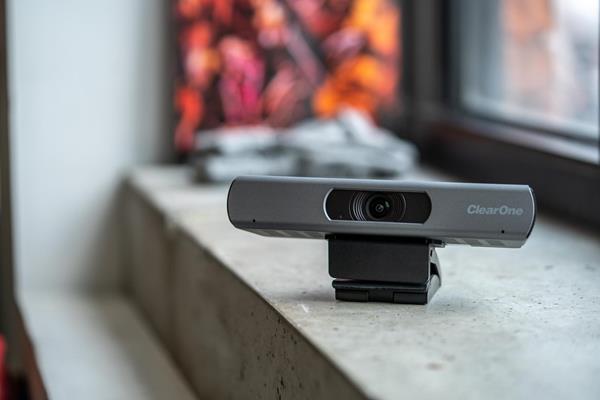 When you're giving a presentation, you don't want a long-distance participant interrupting at the most important point to ask what you've written on the board. Even worse, your presentation may then be disrupted by participants asking whether someone will take pictures of the board to email to the rest of the group.

Fortunately, meetings and presentations with remote participants no longer have to be this way. Thanks to 4K technology, web and video conferencing can be more true to what in-person, face-to-face meetings are like. But is 4K conferencing really worth it for your organization? Here's what you need to know about 4K when outfitting your spaces for collaboration.
When and Why 4K Matters in Video Conferencing
For the 4K video conferencing experience, you need a camera and display with 4K capabilities, as well as 4K-capable software. Ketan Merchant, Vice President of Video Technologies at ClearOne, explained that 4K technology offers four times the resolution of 1080p, making it useful for applications that require zooming in on details. Everything looks sharper, including people, so virtual meeting attendees catch facial expressions and body language.
Making the Switch to 4K Video Conferencing
Because companies now have the internet bandwidth needed for 4K, many are deciding this is a good time to make the transition to 4K for BYOD video conferencing, web conferencing, and UC applications. Upgrading to 4K simply requires supporting the hardware that is capable of 4K resolution.

Ketan adds, "As the technology evolves, the internet bandwidth will get larger and larger, which has been the limiting factor in the past. Upgrading to a 4K camera makes the video conferencing purchase future proof."

Your 4K solutions won't be an issue even if users on the other end of the call don't have 4K solutions. Ketan explains, "Video conferencing applications are already capable of receiving 4K stream and down-converting them based on the hardware capabilities on the other side of the videos. Typically, video conferencing asks the cloud server for the desired resolution based on its hardware capabilities and received the resolution that it's capable of."
What to Look for in a 4K Camera
When making the switch to 4K web or video conferencing, some must-have 4K camera features will ensure the best possible collaboration environments, as well as a positive ownership experience. Look for:
Auto-focus
Digital zoom
Wide dynamic support
Noise reduction
Electronic pan/tilt/zoom
USB 3.0 interface
Ultra-wide angle field of view (FoV)
A support and maintenance warranty
ClearOne's UNITE® 50 4K ePTZ camera offers those features and more. Designed for huddle rooms, small meeting spaces, and executive offices, this professional-quality 4K camera's one-cable connectivity offers plug-and-play convenience. It also features 120-degree ultra-wide FoV and 3x digital zoom, and it integrates with your choice of mic and speaker.

For pricing or more information about the new UNITE 50 4K ePTZ, read the news release.