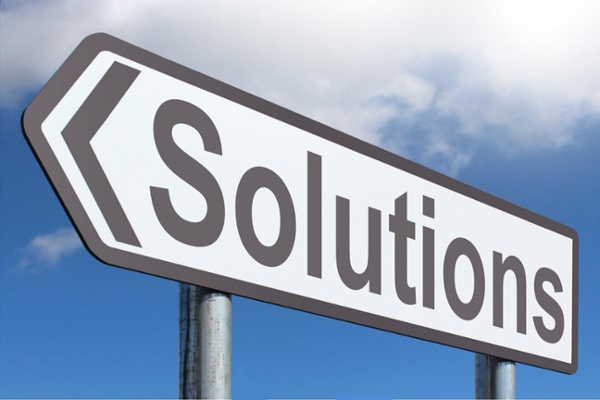 Would you like to save time on installations, deliver better results for your customers, and improve your skills? ClearOne lets you do that and more, and the trainings are all free. The ClearOne University classes and resources provide tips, tricks, and best practices so you can:
Reduce time spent at job sites
Configure and commission systems faster
Deliver the best possible audio/video quality
Address customers' unique requirements
Build skills and develop your career
Earn CTS renewal units
Satisfy customers
Here are some of the many ways ClearOne makes it easy for you to learn about audio/video concepts and ClearOne products.

How-To Video Tutorials on New Products

To help you master the configuration of ClearOne's CONVERGE® Pro 2, we've created a series of "how-to" video tutorials. These videos will show you how to use the CONSOLE ® software to name assets, configure VoIP models for Skype® for Business calls, set up sound reinforcement and processing blocks, and many other configuration steps.

Two videos to add to your playlist today are AEC Standard Reference and AEC Custom Reference for sound reinforcement applications. If you don't set up the AEC reference signal correctly, you risk creating echo on the far end. These 2- and 3-minute videos walk you through the process and show you exactly how to create the appropriate AEC reference in the CONSOLE software.

If you'd like to take a deeper dive into AEC references, check out this article by ClearOne, published on CX Media: 'How To: Configure an Acoustic Echo Cancellation reference with ClearOne ConvergePro2.'

Online and Instructor-Led Training Classes

ClearOne's YouTube training videos showcase the answers to many common questions but for more in-depth information, check out the offerings at ClearOne University. You'll find self-paced training courses as well as instructor-led courses that include teach-in, hands-on, live webinar, and regional trainings. The regional trainings are held around the world and CTS- certified participants can earn AVIXA RUs upon completion.

The classes help participants learn audio and visual basics, keep up with changing technologies, and learn more about all the conferencing, collaboration, and streaming solutions ClearOne offers and continues to roll out. Current training offerings include Pro Audio Technical Specialist Training and Media Collaboration Technical Specialist Training.

ClearOne University is always adding trainings and other resources for anyone designing, configuring, and supporting ClearOne products. For more information about all the options, check out the training options and schedules.