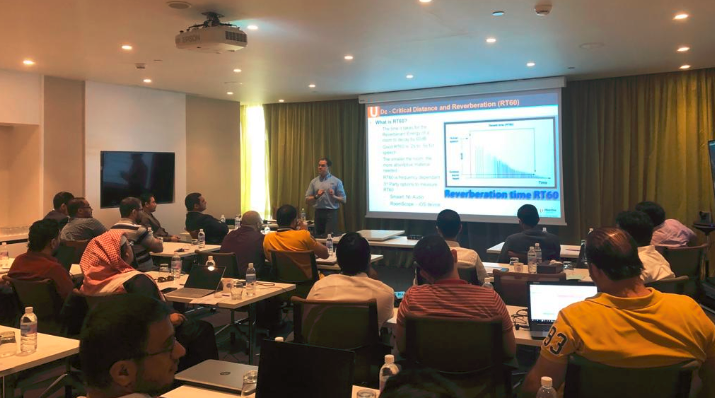 "The More You Know" isn't just a catchy slogan for 1980s public service announcements—it should also be a guiding motto for audiovisual integrators and technology managers. ClearOne offers three free resources that provide training and information to help you deliver better results for your clients and experience other benefits including:
Reducing time spent at project sites
Configuring and commissioning systems faster
Delivering the best possible audio/video quality
Addressing customers' unique requirements
Building skills and developing your career
Earning CTS renewal units
Keep reading to learn more about the ways ClearOne makes it easier for you to learn about AV trends and ClearOne products.
How-To Video Tutorials on New Products
ClearOne wants AV integrators to succeed when they recommend and install ClearOne products, so ClearOne has created a series of "how-to" video tutorials for most new offerings. For example, are you getting ready to install the new, patented Beamforming Mic Array Ceiling Tile (BMA CT)? This demonstration video can help you understand more about its capabilities including built-in echo and noise cancellation, and adaptive steering and beam selection technology.
Online and Instructor-Led Training Classes
ClearOne's YouTube training videos answer many common questions, but for more in-depth information, check out the offerings at ClearOne University. You'll find self-paced training courses as well as instructor-led courses that include teach-ins, live webinars, and regional in-person trainings. The regional trainings are held around the world and CTS certified participants can earn AVIXA RUs upon completion.

The classes help participants learn audio and visual basics, keep up with changing technologies, and learn more about all the conferencing, collaboration, and streaming solutions ClearOne offers. Users can search trainings by product or search for specific courses such as Pro Audio or Pro Video.
ClearOne Connections Tour
The Connections Tour is ClearOne's national roadshow. Reps load ClearOne's complete line of conferencing, collaboration, and AV networking solutions into a new 36-foot trailer and take it directly to your front doors. Attending the Connections Tour gives you a chance to:
See live demos of ClearOne's latest products
Watch full product setups and configurations
Interact hands-on with the products
Meet with ClearOne reps
Check out upcoming tour dates to see when the tour will be stopping near you. Don't see a nearby stop on the list? Contact us at 801-975-7200 or marketing@clearone.com to request one.