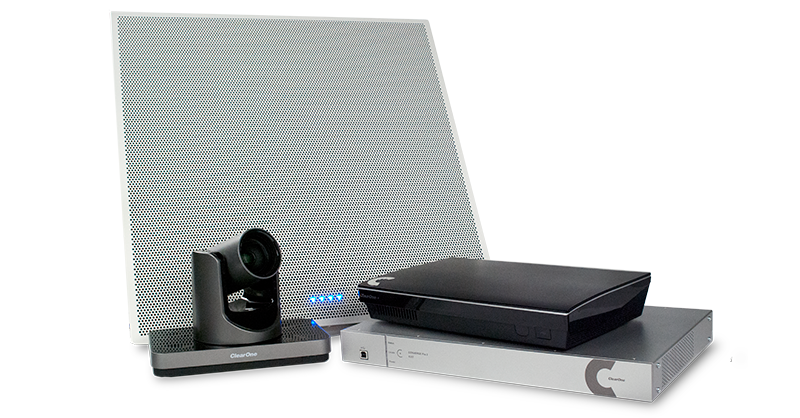 Video collaboration is a must-have in today's business environment, but video collaboration solutions are not one-size-fits-all. To get the full functionality you need—including reliable video, clear audio, collaboration capabilities, and a user-friendly interface—you usually have to invest in multiple solutions. That can hurt your budget, and hurt user adoption, too, as people get frustrated trying to master and manage multiple technologies.

But what if it didn't have to be that way? Here are three ways your collaboration solution could be making your life easier instead of harder, regardless of the space it is in.
1. Improving the User Experience through Standardization
Traditionally, rooms of different sizes required different kinds of collaboration solutions. That creates a lot of frustration for users who must learn different systems, depending on the meeting room. It also creates frustration for meeting participants who have to wait while the host fumbles with the technology and struggles to get the meeting started. According to a recent survey, 66 percent of respondents said their top frustration with meetings is that they don't start on time.

With five specific solutions, COLLABORATE® Live gives you the best of both worlds—a solution that's standardized AND can be tailored to your individual spaces.
2. Increasing Technology Adoption with Intuitive Interfaces
Millennials are the largest generation in the workforce, representing one-third of current workforce participants. These are digital natives who expect their workplace technology to be as intuitive and easy to use as their personal technology. Forty-two percent of Millennials said they would leave a company due to substandard technology, and 93 percent of Millennials said up-to-date technology is a key factor when choosing a workplace. Not meeting those expectations can cost a company dearly—Gallup reports that Millennial turnover could cost the U.S. economy as much as $30.5 billion a year.

With a user interface as simple and familiar as those on a cell phone or tablet, COLLABORATE Live will keep Millennials happy—and all your employees productive.


3. Enhancing Collaboration Spaces with Quality Video
You know you need good video for your boardrooms and conference rooms, but maybe you've neglected it in your huddle rooms because it seemed like too costly of an investment for a small space designed for people to pop in and out. And you wouldn't be alone—of the 32.4 million huddle rooms around the world, less than 2 percent are video-enabled. Or maybe you've relied on less expensive options like a laptop with a camera, but they aren't providing a good collaboration experience for your users.

With ultra wide-angle video capture—which allows viewers to see everyone in a small space—the COLLABORATE Live 200 is designed to address the unique needs of huddle spaces. And it's specifically priced for huddle room budgets, too.

"From the smallest huddle spaces to the largest auditoriums and training facilities, ClearOne now makes it possible, practical, and affordable to leverage all the audio and video benefits of collaboration in cloud-based solutions that are custom designed for every size of room," said ClearOne CEO & Chair Zee Hakimoglu. "ClearOne's mission is to enable the video generation with all of the tools needed to achieve new levels of collaborative productivity."


What's Next?
Learn more about the COLLABORATE Live series and which product best meets your space and collaboration needs.